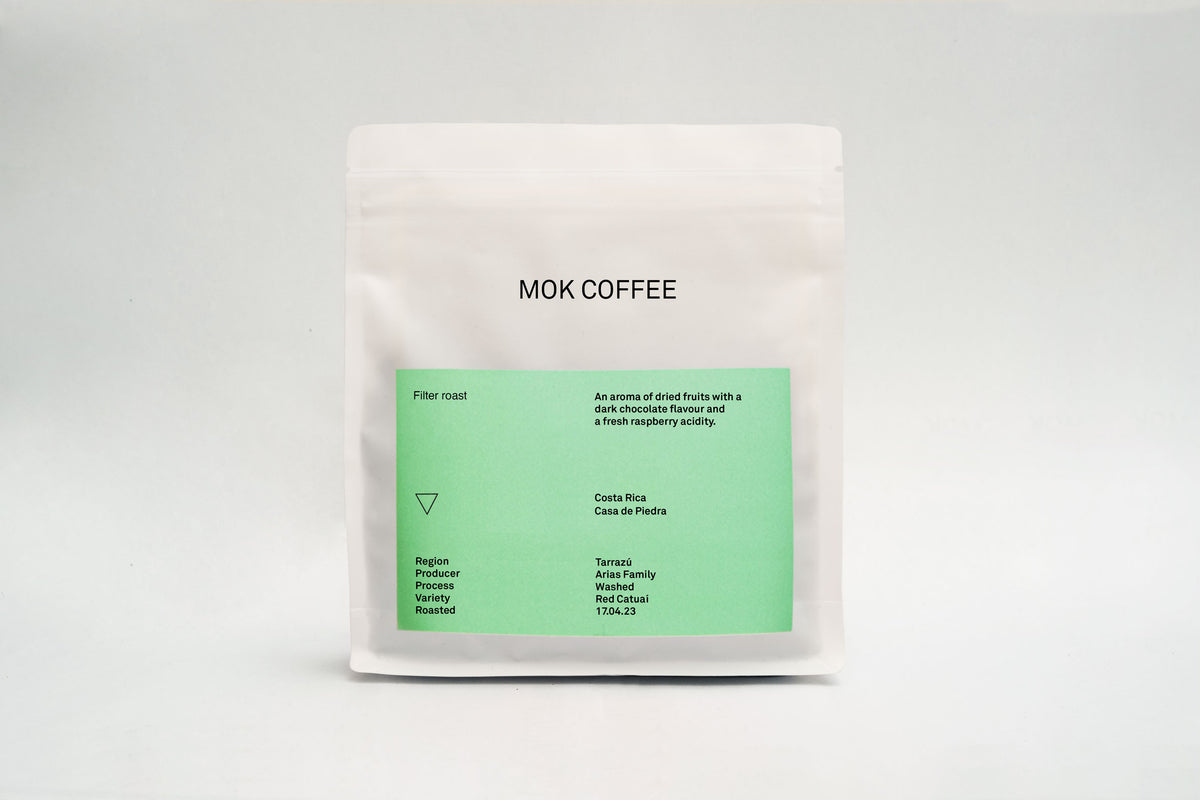 Costa Rica, Casa de Piedra, Washed
15.00 EUR
The Arias family owns and operates Finca Casa de Piedra and Café Directo wet mill. Their journey began in 2013 when they registered the Café Directo brand and sold a small batch of 50 quintals of Natural-processed coffee, realizing a remarkable 50% profit increase compared to the conventional market. Encouraged by this success, they expanded their facilities and machinery to process their entire harvest using high-quality methods. They established Café Directo micromill, capable of handling 2,000 quintals of coffee annually.

The farm's name, Casa de Piedra, or Stone House, pays homage to the three cave-like rock formations near the farm's river, where the area's early settlers once lived. Gerardo Arias, a key member of the farm's management, grew up on the property and gained expertise in coffee processing through SCA Costa Rica certification and coffee quality evaluation as a Q grader.

Their meticulous coffee processing involves handpicking ripe cherries, sorting them by density through flotation, and measuring cherry Brix content to select only the ripest fruit. The red cherries undergo anaerobic fermentation for six days before being laid out on raised beds for drying. Regular raking ensures even drying, a process that takes approximately 30 days. This commitment to quality reflects in the exceptional coffee produced by the Arias family at Finca Casa de Piedra and Café Directo.
| | |
| --- | --- |
| Region | Tarrazú |
| Producer | Arias family |
| Process | Washed |
| Variety | Red Catuaí |
| Notes | A very clean and balanced cup with cocoa husk and walnut flavours and a juicy green grape acidity. |
To discover these flavour profiles we recommend to use soft mineral water with a low HCO3 (bicarbonate) & aim for total hardness of less than 140 mg/l.
Get notified of our new coffees.