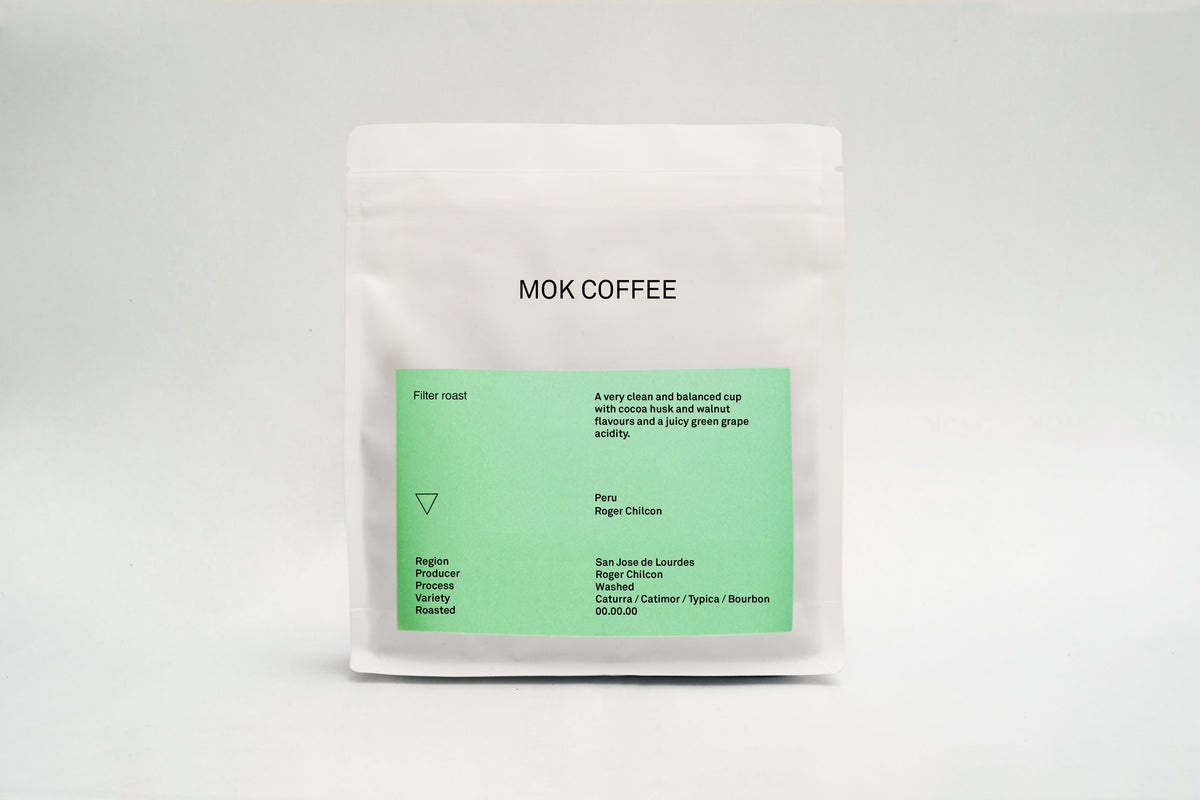 Peru, Roger Chilcon, Washed
14.50 EUR
Roger Chilcon Flores, owner of 3 hectares of coffee in El Diamante village, San Jose de Lourdes district, manages a coffee farm that thrives at an elevation above 1900 meters. He cultivates both yellow and red caturra varieties and collaborates with his family members who also own coffee farms in the area. While each family member has their land, Roger takes charge of the crucial tasks of harvesting, processing, and drying the coffee.

The harvesting process focuses on picking cherries at their ripest, followed by an overnight pre-fermentation in bags. These macerated cherries are then depulped and undergo fermentation for 24 to 36 hours, depending on the weather conditions. This extended fermentation and cherry maceration impart a distinctive fruity note to the coffee, which complements the notable citric acidity stemming from the high-altitude location.

Roger adopts a meticulous drying process by placing all the coffee inside a well-ventilated greenhouse on a wooden patio lined with plastic. He carefully monitors the moisture content, ensuring it falls below 11% before transporting the coffee to Jaén, where he delivers it to the Falcon Coffees Peru warehouse. This detailed process reflects Roger's commitment to producing high-quality coffee from his family's farms.
| | |
| --- | --- |
| Region | San Jose de Lourdes |
| Producer | Roger Chilcon |
| Process | Washed |
| Variety | Caturra / Catimor / Typica / Bourbon |
| Notes | A very clean and balanced cup with cocoa husk and walnut flavours and a juicy green grape acidity. |
To discover these flavour profiles we recommend to use soft mineral water with a low HCO3 (bicarbonate) & aim for total hardness of less than 140 mg/l.
Get notified of our new coffees.