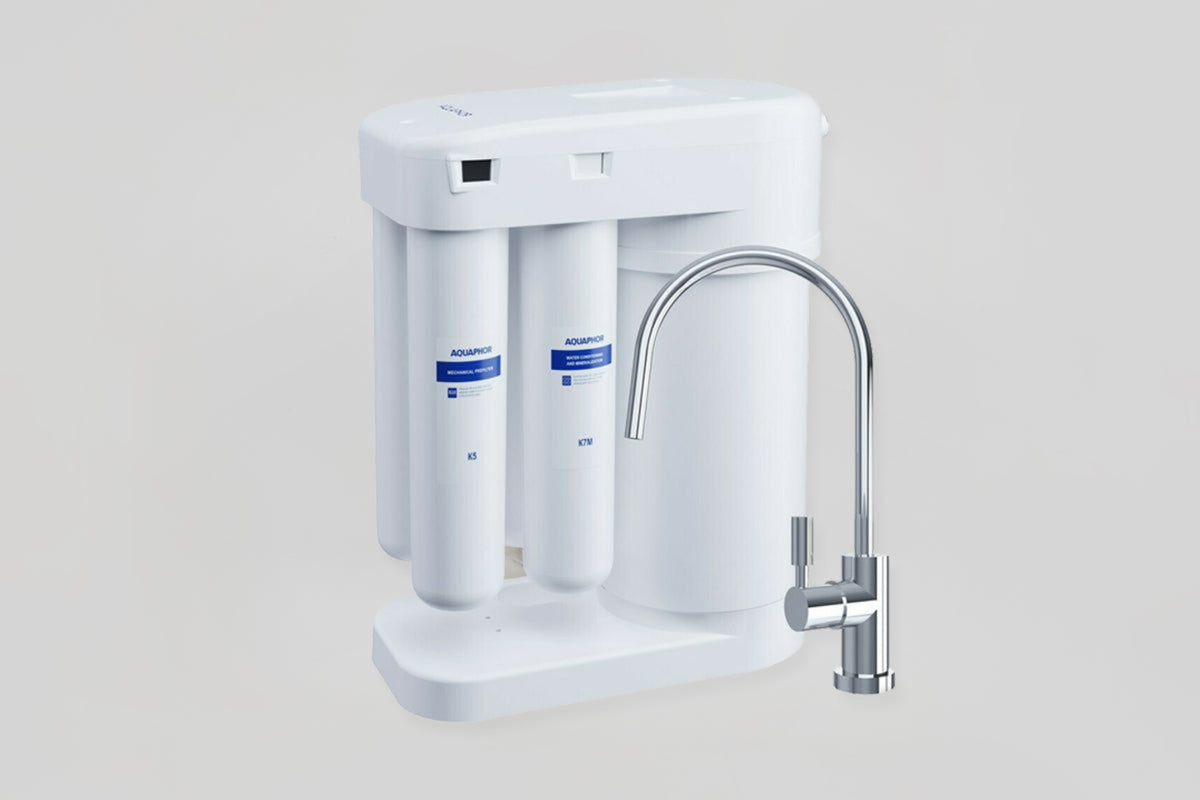 Aquaphor water filter RO-101S Morion (190L/day)
315.00 EUR
We cannot emphasize enough how important it is to use good water when brewing coffee. This home water filtration system is the same system we use in our bars and roastery to brew coffee.
Powerful and compact. The reverse osmosis system with innovative storage tank.
RO-101S is one of the most efficient and versatile domestic RO systems in the world due to its high performance, water efficiency and incredibly economical running cost.
The Reverse Osmosis System goes through all the processes for high-quality drinking water preparation and offers you tasty, absolutely safe, soft and odorless water, regardless of the original supply.
Requires only a third of the space under the sink compared to classic RO systems.
The unique water-on-water storage tank saves you time and money!
Compared to traditional RO systems with an air-to-water tank, the RO-101S maintains a consistently high filtration rate without relying on high water pressure from the water network.
Compact and ergonomic design
5 liters of fresh drinking water in the tank
High water efficiency and increased rate of filtering
Operates with low water pressure without an electric pump
Optimises the calcium and magnesium concentration depending on the initial water hardness
Reduced drainage water loss compared to classic ROs
Filtering
Completely removes: all potential allergens such as chlorine, pollen, sediment, heavy metals including lead, copper, mercury, arsenic, organic compounds, drug residues including antibiotics and hormones, pesticides, phenols, microbial and organic contamination.
Water minerals: reduces excessive water hardness, ensures perfectly clean and soft drinking water with the beneficial mineral balance of magnesium and calcium *not all contaminants will be present in your water

(Dimensions: 371*420*190 mm)
Get notified of our new coffees.