Roasting the finest coffees since 2012. Honest, remarkable & uncompromising
Would you like to get our different coffees delivered directly to your doorstep? We've got you covered.
From 17.00 EUR|Includes national shipping|Cancel anytime
Sourcing the finest coffees
MOK is about purity, integrity & quality, working year on year with the same farmers to build strong partnerships. We are passionate about working highly seasonally and always have full tracebility. We focus on growers who understand that quality comes from hard work and sustainable practices, we are never driven by price.
We currently roast on a Probat UG22 with Cropster, showcasing our coffees in our two Belgium cafes and collaborating worldwide supplying independent cafes, restaurants & online.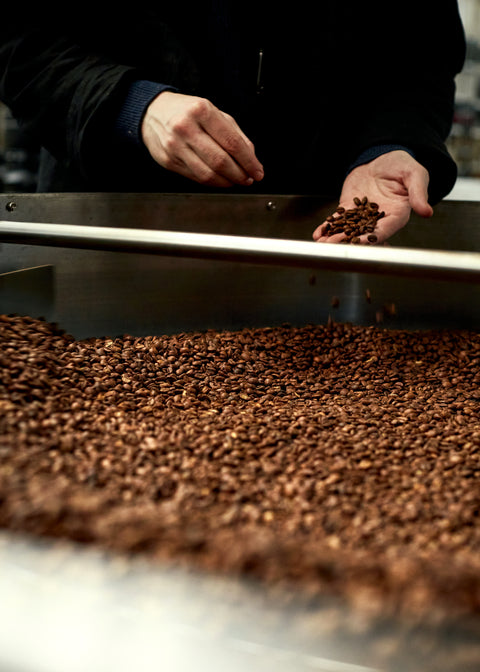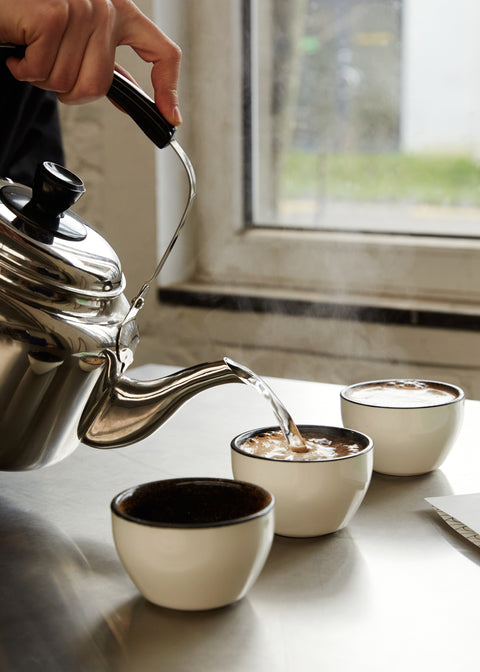 Award winning coffee
MOK was founded in 2012 by two times Belgian Cup Tasters Champion Jens Crabbé. We were also recently honoured with the award of 2nd Best Specialty Coffee Roaster in Europe & Middle East.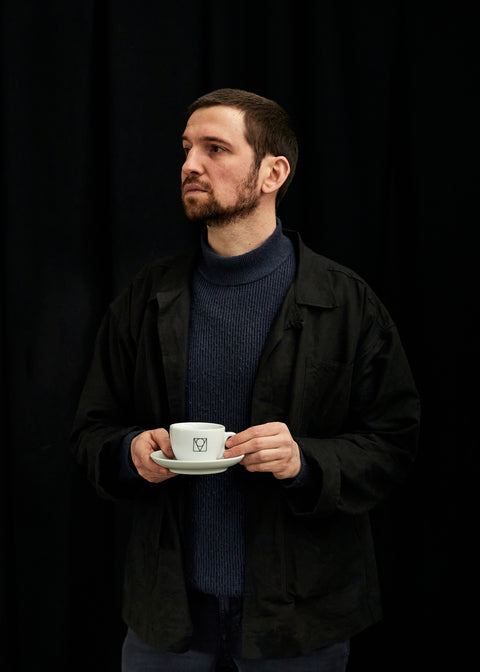 Brussels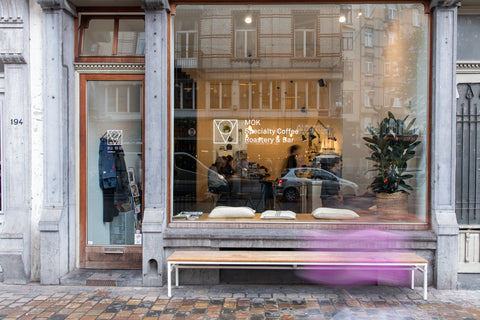 Situated on the canal side of the fashionable Dansaert district MOK BXL is open 7 days a week serving up our own hand brews, filter, espresso and fermented soft drinks. Our teas & infusions are sourced by tea Companion Tea. At the heart of the cafe you'll find a seasonal vegetarian kitchen offering breakfast, lunch and freshly baked cakes & pastries with a gluten / dairy free focus. A selection of brew equipment is also available, alongside our passionately sourced beans.
Leuven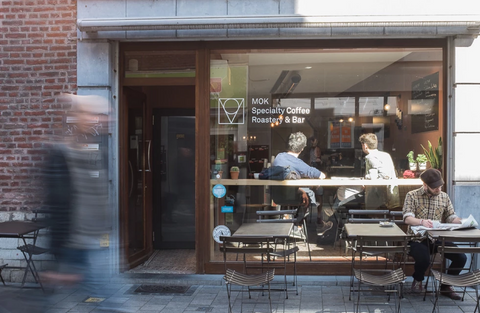 Located along a cobbled street in the historic city of Leuven, MOK LVN is the ideal place to take a break from shopping, study or catch up with friends. Alongside our coffee, tea & ferments we offer a selection of locally baked cakes & pastries. For lunch grab a toasted sandwich with bread from our friends at Korst. For all your home brewing needs we sell a selection of brew equipment and the shelves are always stocked with freshly roasted beans. 
Opening Hours

Monday - Friday09:00 - 18:00

Saturday10:00 - 18:00

SundayClosed

Address
Get notified of our new coffees.