MOK is about integrity and quality. Working with the same producers year after year to create long lasting relationships and source the finest coffees available.
Roastery
Our coffee is roasted on a Probat UG22, which means we roast in small batches of 10 - 23kg. Roasting in such small volumes allows us to fully control the roasting process, making sure that the tasting profile of the bean is just right. Thanks to a close relationship with coffee traders, we always know the origin of the coffee beans. You can always ask us for more information on this.
Bars
In our bars we bring the coffee experience from bean to cup in all its variations to our customers. Each day we try to excite everyone with our coffee. We currently have a presence in Brussels and Leuven. Two very different bars, from rustic and cosy in Leuven to the modern and vibrant spot in the hip Dansaert neighbourhood of Brussels.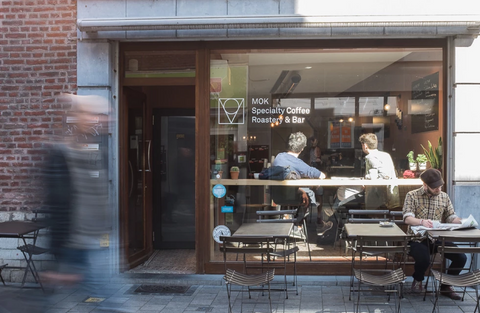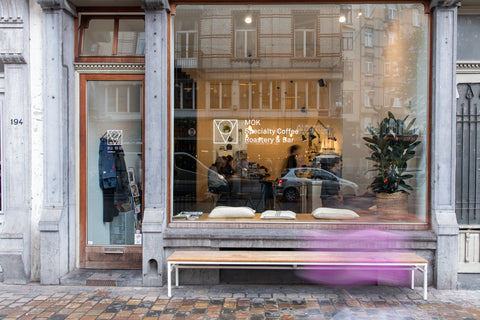 Get notified of our new coffees.