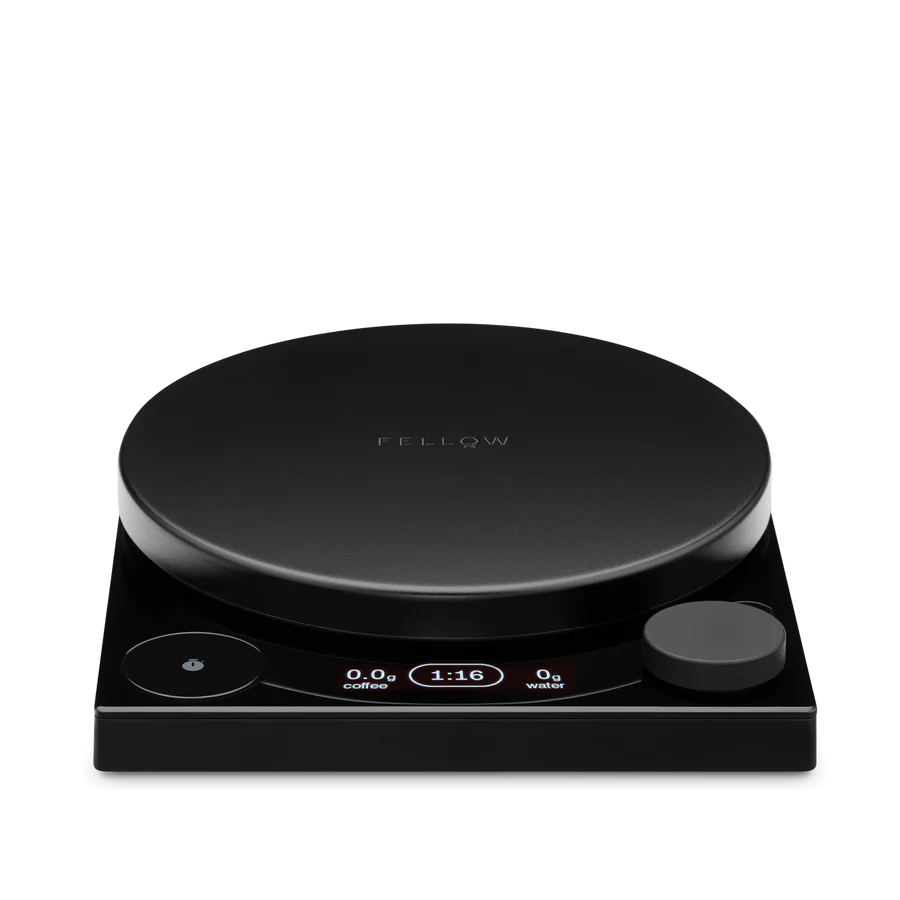 Fellow Tally Pro Precision Scale - Studio Edition
185.00 EUR
Meet the ultimate coffee scale for perfectly proportioned pour-over, effortlessly. No math. No mess. No multitasking. There's a better weigh.
Three Thoughtful Modes
Brew Assist™ Mode A first of its kind feature for perfect pour-over. Choose your coffee-to-water ratio and Brew Assist™ Mode guides you to your target brew weight.
Timer Mode For experienced brewers, Timer Mode shows a side-by-side timer and weight in grams so you can perfect your pour-over with minimal distractions.
Weight Mode To weigh small goods beyond coffee, use the versatile Weight Mode to easily measure in grams, ounces, pounds, and milliliters.
Dimensions (LxWxH): 177 mm x 150 mm x 33 mm
Weight: 553.5 g
Max Capacity: 2,500 g
Readability: 0.1 g
Units: g, oz, lbs, ml
Cord Length: 1 m
Power: 5 V, 1 A, USB-C compatible, Lithium-ion rechargeable battery
Materials: Silicon, glass, metal dial, anodized aluminum, plastic
Warnings: CA Prop 65
Get notified of our new coffees.