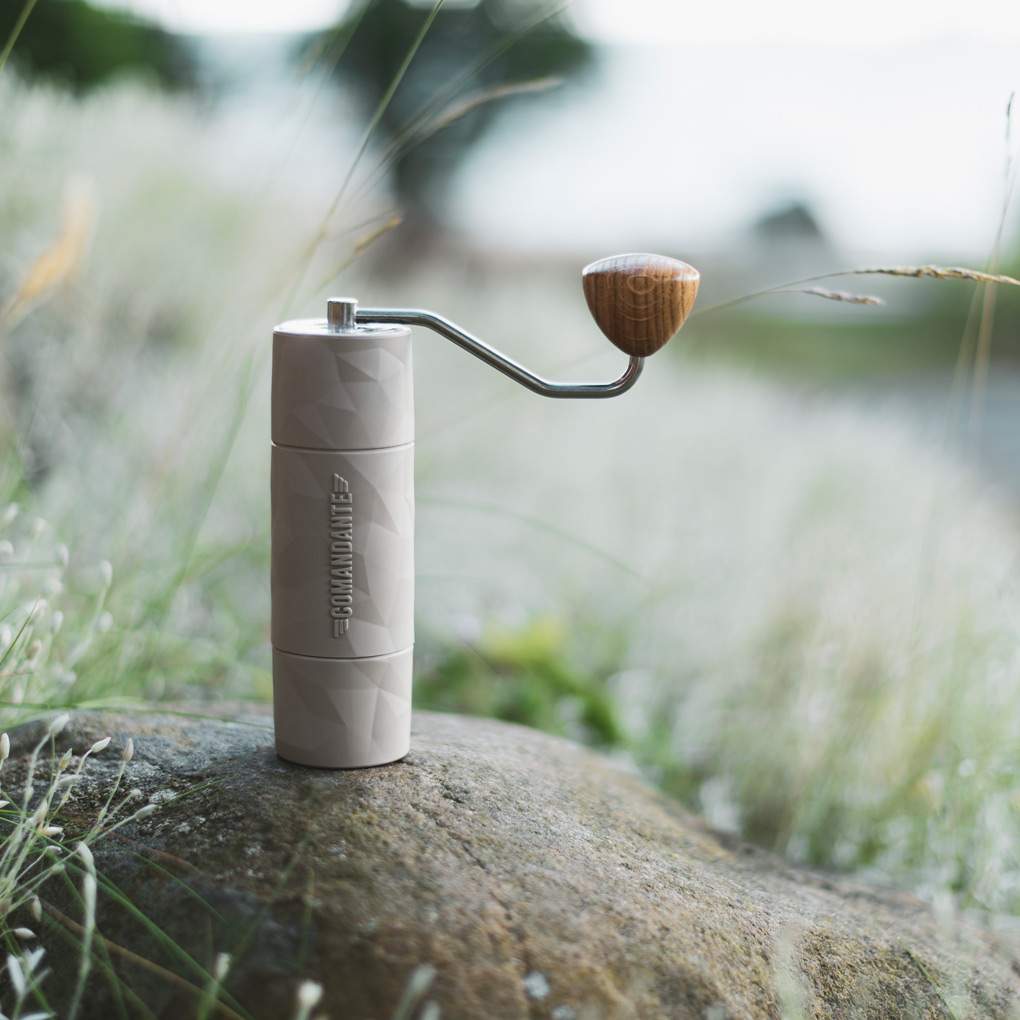 Comandante x25 Trailmaster Dune + 250g filter coffee
235.00 EUR
The new lightweight and robust Comandante Trailmaster X25 hand grinder designed for outdoor use, with the same grind performance (grind result and required strength) as the Comandante C40 thanks to the brilliant NITRO BLADE® burr set inside.

NITRO BLADE® is the result of years of dedicated R&D and world's first heptagonal conical burr developed specifically for specialty coffee.
The polygonal body is moulded into a stable single piece using cutting edge techniques.
The new housing is made of "QTP®" - a high-performance technopolymer into which a strong, long-chain polymer matrix is ​​woven. This material, which behaves like a technical supercomposite, was originally developed for mechanical and plant engineering; it is currently used in the automotive industry for bearing and transmission components. QTP® is safe in contact with food and water.
The X25 has a slightly smaller diameter than the C40, which is more comfortable for people with smaller hands.
Bean hopper capacity:
C40 = 40 - 50 g
Trailmaster X25 = 25 - 30 g
Get one free 250g bag when buying the Comandante X25
Get notified of our new coffees.