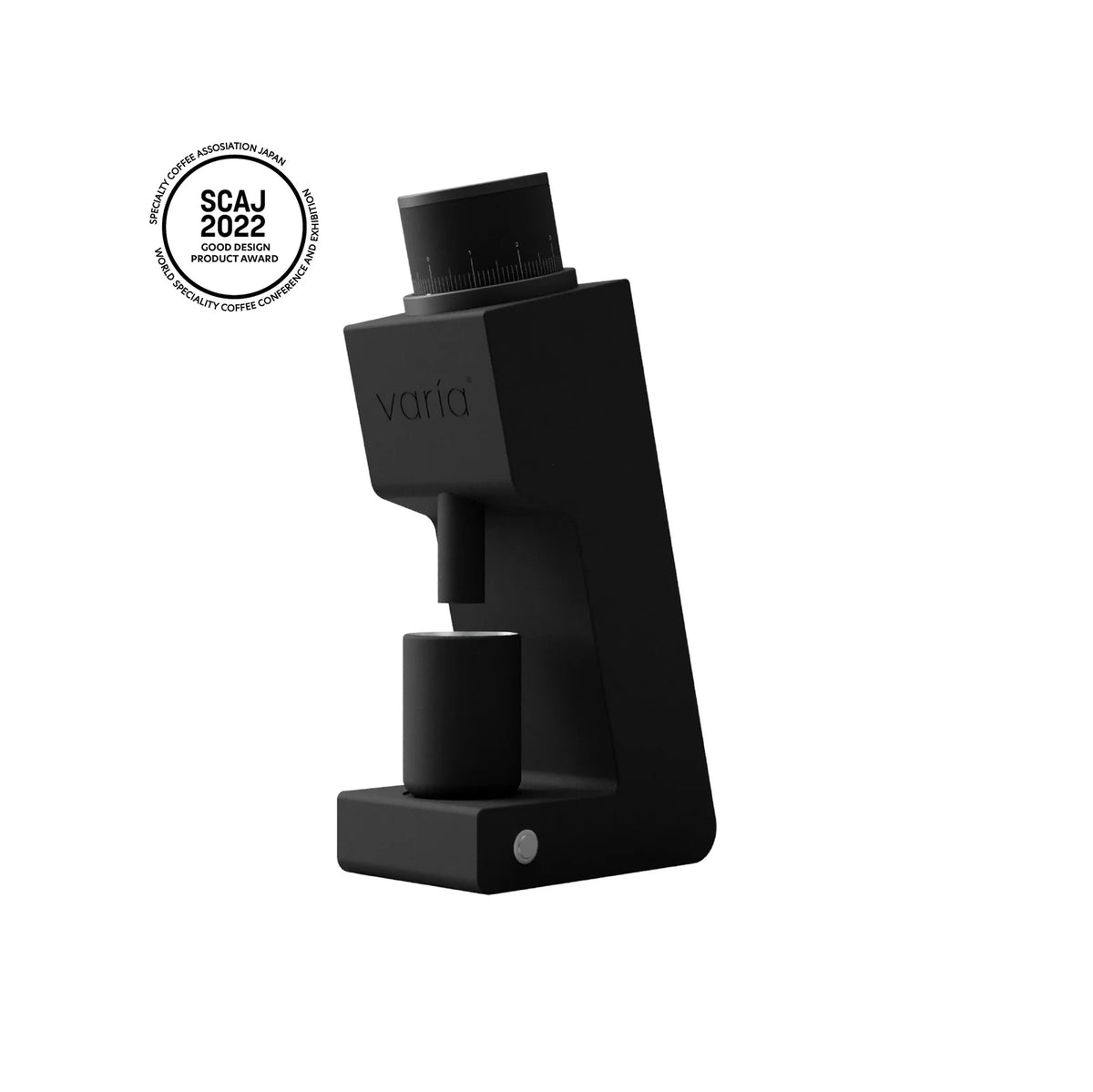 Varia VS3 Grinder
380.00 EUR
WELCOME TO THE NEXT GENERATION
76.5° SLOPED GEOMETRY
ZERO RETENTION FOCUS
• The Varia VS3 (Varia Stepless 38mm) Electric Grinder utilises a sloped geometry with a 76.5° acute angle. Using this geometry also allows for ideal zero retention conditions as well as a better workflow in relation to adding coffee to the hopper, making grind adjustments, and 180° access to the dosing cup.
• Purging will not be necessary when grinding different coffees with a retention of less than 0.1 over a 10g dose.
*Buy your VS3 at MOK and get 2 x 250g coffee.

Get notified of our new coffees.